Throughout our lifetime, we had relatives and peers who sacrificed and went abroad in the hopes of providing a better life for their families. But it is also not new to us to hear stories of abuse and violence that they experienced while they were away from their homes.
For instance, Rory Quintos' blockbuster movie Anak (2000) is one of the movies that shed light on the hardships of being an overseas Filipino worker (OFW).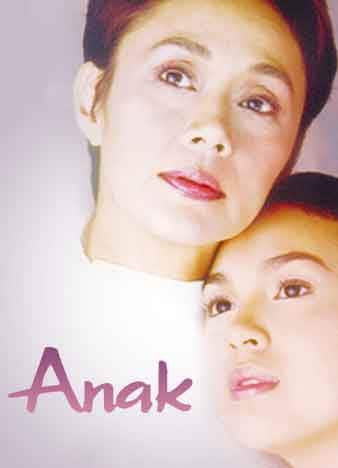 Two decades later, almost the same issues are faced Filipina migrant workers, themes central in the "Babaeng BiyaHero Bida Talks: Pinay Migrant Workers Advancing a Better Normal in the World of Work" held by Safe and Fair Philippines on May 3.
3 in every 5 OFWs are women
Before the pandemic, as of September 2019, Philippine Statistics Authority (PSA) estimated that there are 2.2 million OFWs and more than half of them or 56% are women.
The pandemic did not spare them being a vulnerable sector that they are. In fact around 600,000 OFWs were displaced because of the crisis brought about by Covid-19. If any, the health and economic crisis highlighted the plight of Filipina migrant workers vulnerable to violence and abuse.
These are the issues central to the discussions of the United Domestic Workers of the Philippines (UNITED), Migrants Coordinating Group in Western Visayas, and BATIS Center for Women, together with Safe and Fair Philippines.
OFWs working hand-in-hand
UNITED currently has 2,900 members and they are actively amplifying their presence in order to connect with the rest of the OFWs and help those who are in need.
Novelita Pascua, UNITED's president, shared concrete ways to help their fellow OFWs:
Helping migrant and local domestic workers who face abuse through coordinating repatriation and other supportive services.
Offering mutual aid for deceased members and their families.
Negotiating social benefits of social workers.
Connecting OFWs and returnees to local employers, accredited by the City Development Council of Quezon City and Muntinlupa.
Connecting domestic workers to free and sponsored skills training or scholarship programs that allow them to improve their skills in the field of Information Technology.
Providing livelihood training opportunities for alternative sources of income.
Gender Responsive and Inclusive Pandemic Management Act of 2021
Charisse Jordan, the National Project Officer of UN Women and Safe and Fair Philippines, discussed the legislative proposal SB 2088 and HB 9059: Gender Responsive and Inclusive Pandemic Management Act of 2021.
This bill puts forward the prioritization of a better working environment for women, addresses the gender-differentiated and disproportionate needs of women, and ensures the government agencies' power to act on the following:
Monitoring and data gathering on the realities of women relating to gender-based violence/violence at work.
Responding to and eliminating gender-based violence/violence at work against women and girls through pandemic policy and decision making, planning, and programming.
Developing guidelines on practices, protocols, coordination and networking, and education of first responders.
Ensuring that communications systems, referral systems, protection mechanisms and measures on access to justice and effective remedies by women subject to gender-based violence/violence at work continue to operate during a pandemic.
Providing shelter and security, resources and support to women and girls subject to violence; and
Enabling sufficient and effective institutional response for preventing gender-based violence/violence at work during a pandemic.
National Employment Recovery Strategy
During the Labor Day Job Summit last May 1, 2021, the National Employment Recovery System (NERS) was launched, in light of supporting the OFWs in the next two years.
Rex Varona, the National Project Coordinator of ILO and Safe and Fair Philippines, listed down the provisions of the plan:
Provides employment, income, livelihood, skills development, and reintegration support for workers.
Eliminates violence and harassment in the world of work through advocating the ratification of the International Labour Organization (ILO) Convention 190.
Prioritizes job and recovery actions of the government for OFWs.
Varona also discussed the need for reviving employment that is inclusive of the migrant sector and in accordance with the situation caused by the pandemic. The points mentioned were:
Prioritization of, but not mandatory, vaccination of OFWs.
Providing scholarship programs, livelihood assistance, wage guarantee, and addressing wage theft.
P30,000 worth of financial assistance for workers who tested COVID-19 positive while at work.
Maintenance of Social Security System (SSS) social protection to acquire its benefits.
Babaeng BiyaHero Helpline
Because cases of violence and abuse experienced by Filipina migrant workers are still rampant, Babaeng BiyaHero provided an accessible helpline and mobile app to assist women in times of emergency, regardless of their location.
Bing Fortin, Babaeng BiyaHero's Psychosocial Social Support Team Lead, assured that they are very particular in ethics and the team consists of registered social workers.
The concrete steps they do in handling every case are:
Asking for verbal consent.
Calm and confident psychosocial personnel.
Ensuring that the person asking for help is safe.
Guiding to ensure that they will not be endangered any further.
Being sensitive, compassionate, and caring.
Responding accordingly to each case.
The importance and contributions of women in our society are inestimable but a majority of them continuously face challenges that are inhumane and degrading. Now, more than ever, the pressing need to get rid of abuses and violence is more important.
For more information and future updates, visit https://www.facebook.com/BabaengBiyahero.
If you wish to receive updates about Filipina migrant workers or need to contact the authorities to report an incident, download the Babaeng BiyaHero app on Apple App Store or Google Play Store.
You can also contact:
0961 5090 135: SMART (Also available in Viber/Whatsapp)
0977 7271 971: GLOBE (Also available in Viber/Whatsapp)
About the Author
Tricia Allyson Salvador is a Communication student from the University of Santo Tomas and currently an intern of SubSelfie.com.